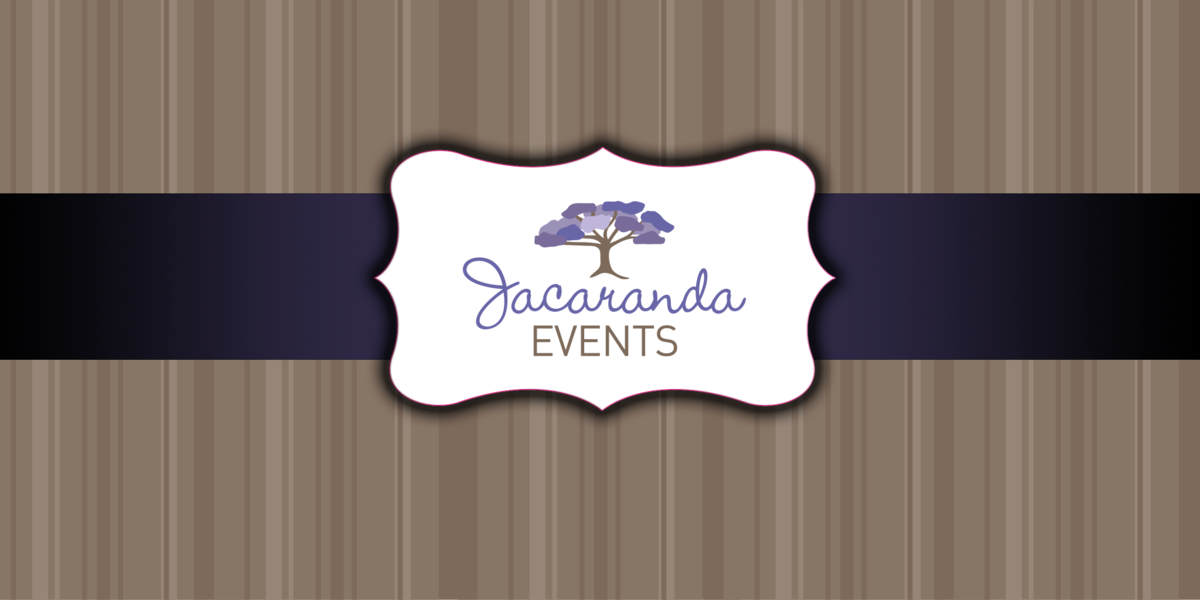 Many people have asked me, "Why Jacaranda Events?" or more pointedly,
"What's a Jacaranda?" While the choice is very personal to me,
I will try to share my vision and how Jacaranda Events came to be.
I recently spent three years living abroad, in Brisbane, Queensland, Australia.
It is an experience I will treasure forever, along with the friends I met and the memories I made with my family. During those three years, I was a full-time momma, with my focus being my two beautiful (and BUSY!) children. After over fifteen years in customer service, business administration and management, it was a treasure to be able to spend some time meditating on my "next step".
Through lots of self-reflection and consultation with friends, family and colleagues, the idea of forming an Event Planning Business became more than just an idea and I started working on a business plan.

My time in Australia was life-changing to me, and I felt that my new business, whose seeds were cultivated under the fabulous palm trees of sunny Queensland should reflect that experience. As a self-described "CanAussie", I wanted the name of my new business to reflect this other side of my decidedly Canadian roots. Somehow, Kangaroo Parties or Koala Weddings just didn't seem appropriate. Two examples of the beauty of Queensland that really captured me while I was there (besides the stunning ocean views on the coast or the breathtaking beaches), were the frangipani flower and the jacaranda tree. Unfortunately, no one can say or spell "frangipani" (even the spell checker on this blog can't pick it up), so I decided to use the jacaranda.
When I thought more about it, I realized that it was actually pretty appropriate.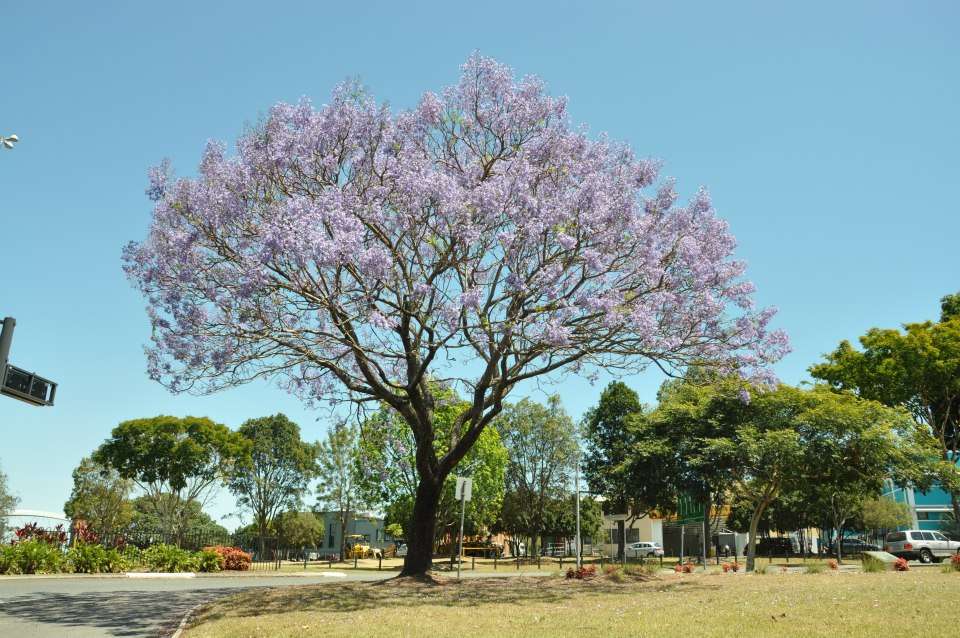 The Jacaranda tree has lower, wide reaching branches that provide plenty of shade and shelter to children playing and lovers picnicking in it's wake. Jacaranda Events' professionals do the work and shelter clients from the work and stress of planning their events and parties so that they can play and eat and enjoy themselves.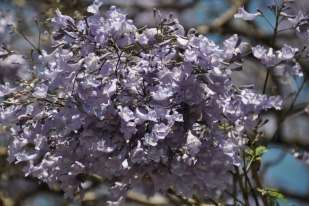 The Jacaranda tree is bare for most of the year, blooming and blazing brilliantly for all to enjoy for a short period in the spring, then shedding it's blossoms to spend the rest of the year nurturing and growing the next year's blossoms. Jacaranda Events does all of the hard work behind the scenes, spending countless hours of preparation resulting in your event shining brilliantly for all to enjoy.
The Jacaranda tree may have origins throughout the world, but it is definitely a strong representative of my second home, Queensland, whom I can only hope to represent well here in the Great White North.


Thanks for reading my story, and I look forward to Jacaranda Events sheltering you from the craziness and helping make your event blossom brilliantly.